We can adorn ourselves in beautiful clothing and perfectly applied makeup, but beauty begins on the inside.
Yes it's true, our essence and who we are on the inside influences our beauty greatly, but when referring to beauty on the inside, the focus here is on health and nutrition.
Your appearance is a reflection of what you put in your body. The foods you eat impact the quality of your skin, your weight, and the twinkle of your eyes. So much of the saying "you are what you eat" proves to be true. When your diet is composed of healing, whole foods, people take notice. Eat a clean meal plan for 2 weeks, and those around you may start asking what you are doing to look so good.
In honor of our cultural fascination with red carpet beauty and this year's awards, get into your own red carpet gorgeous groove. Custom-tailored garments and talented makeup artists can accentuate beauty, but many of the stars know it takes more than that.
Eating clean and taking good care of their bodies through proper nutrition before the big event is essential. Everything about the way you look and feel is greatly influenced by what you feed your body. Work on beauty from the inside out by giving your body what it most needs so that you can truly shine.
Step 1:
Cut out all processed food, and say goodbye to dairy and wheat for the next 2 weeks. Trust us, you'll survive.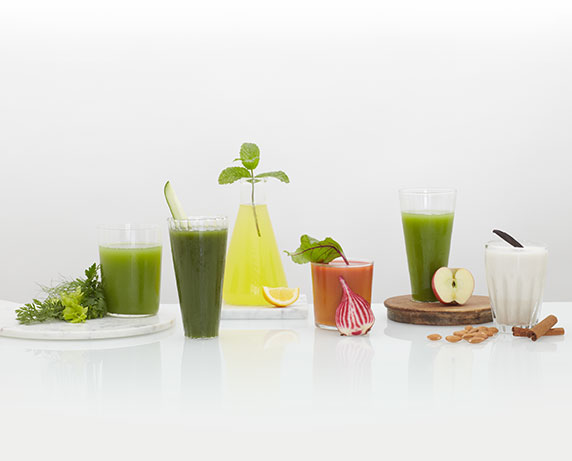 Step 2:
Try a 3 day juice or soup cleanse or a juice and food kit geared to promote better metabolism.
Step 3:
Incorporate these 5 beauty-boosting foods into your diet NOW:
Carrots: Along with vitamin A and C, the antioxidants in carrots give your skin the utmost nourishment and defense against aging. Carrots offer your body the ability to be nourished, cleansed and revitalized. To optimize your carrot intake, drink carrot juice daily.

Avocados: The healthy fat in avocados actually helps to keep us thin. Your body requires a certain amount of fat to function optimally, and avocados will support that while delivering a major dose of nutrition. Avocados also support healthy skin, and you can even create an at-home face mask by blending avocado, coconut oil, and lemon.

Dandelion Greens: These bitter greens, often discarded as weeds, support kidney function and liver detox. They aid digestion, reduce inflammation, and keep extra water weight at bay. Juiced dandelion greens create a wonderfully healing liver tonic.

Almonds: Vitamins, minerals, protein, omega-3 fatty acids… yes please! Almonds promote stable blood sugar, curb sugar cravings, and offer a  combination of nutrition that promotes glowing skin and a glowing good mood.

Tomatoes: The astringency of tomatoes helps to clear and tone the skin. To shrink pores and promote a smooth, clear complexion, squeeze the juice from a ripe tomato, soak a cotton ball in the juice, and then apply to skin. Rinse after 15 minutes.
Good luck as you get red carpet ready!
Make your own skin-beautifying green juice!